Specially designed mouth wear at Yancho Family and Cosmetic Dentistry in Traverse City, MI uses a patented wedge that realigns the jaw to correct the natural inclination to clench the teeth. The clenching puts pressure on the temporomandibular joint, which then triggers the release of hormones, primarily cortisol. The hormones counteract the fight or flight response and decrease performance. The custom-made mouthpiece moves the jaw into an ideal position for opening airways and removing pressure against the temporomandibular joint, reducing the release of these hormones. Board-certified dentist Dr. Phillip Yancho uses custom mouth wear for occlusal (bite) therapy that helps patients protect their teeth and treat temporomandibular joint disorder (TMD).
Under Armour, Armourbite Performance Mouth wear for Athletes are not your average mouth guards. During a high impact sport, most athletes wear a standard mouth guard that protect teeth from being knocked out, chipped or fractured, and creates a barrier to prevent lacerations of the soft mouth tissue and help to absorb the shock. The Under Armour performance mouth wear does all this for those who play high impact sports, and much more. Custom-built and scientifically proven, UA Performance Mouth wear can make all athletes stronger, faster and better. Under Armour uses patented technology to create not only performance mouth guards for high impact sports but also performance mouthpieces for non-impact sports. Several studies have shown using UA performance mouth wear creates:
Better Endurance
Quicker Reaction Times
Decreased Levels of Lactic Acid (25% less in 30 minutes)
Significantly More Strength (20%+)
Reduced Athletic Stress
Reduced Impact
TMD is short for Temporomandibular Disorder. This problem is sometimes incorrectly called TMJ, referring to the temporomandibular joint. TMD is an inflammation of this joint which connects the skull to the mandible, or lower jaw. There are many probable causes of TMD, but one of the most common causes is clenching or grinding your teeth. Stress can cause tightening of the jaw and facial muscles; often it happens when you are sleeping and are not even aware of it. TMD can be uncomfortable and even painful, but it isn't a condition patients have to live with. One of the treatments for TMD is a plastic mouthpiece that is usually worn at night to prevent grinding or clenching teeth while sleeping. The night guard is a small, clear, acrylic mouthpiece customized to fit the patient's bite. The guard is most effective when worn at night or whenever the feeling of tension or stress is felt in the jaw. Some of the possible symptoms of TMD are:
A locked or "stuck" jaw in either open or closed position
Soreness or pain in the jaw, facial muscles and sometimes ear, especially when chewing, yawning or speaking
A clicking or popping sound in the jawbone
An uncomfortable bite or teeth not fitting together properly
Ability to open mouth only a small amount
Toothaches
Headaches and neck aches
Earaches or difficulty hearing
Dizziness
Reviews
"Phillip C. Yancho, D.D.S., Cosmetic and Family Dentistry, Traverse City, is more than a name or a dental practice. It is the gold standard of service, treatment, and care. From our very first phone call to the on-going dental experience, we are always in the hands of a friendly, professional family. Dental hygiene, education, and a spectrum of dental care give us good health. Even the front and back office staff are the best.Having relocated several times, we are delighted to have found a practice that uses not only the latest technology and diagnostics, but also engages the friendliest professionals among all our medical and service providers. In Traverse City, a mecca for excellent medical services, that is high praise."
- R.H. /
Google /
Mar 17, 2017
"Retiring to Traverse City from downstate required finding a new dentist. Dr. Yancho has been just the BEST! I would highly recommend him and his staff to anyone seeking a caring, pain free dental experience. I have had my share of dental work over many years and I can honestly say my experiences here have been the best ever. My three grandchildren go here as well and never complain about going to see Dr. Yancho."
- C.L. /
Google /
Feb 06, 2019
"If you are looking for dental service in the TVC area, Yancho is the one. Amazing service in all aspects, especially if there has ever been a bad experience in your past!"
- E.B. /
Google /
Mar 18, 2021
"Our family have been patients of Dr. Yancho for about 30 years. We started going to him because we wanted to find a dentist who was painless. Even when getting a shot in the mouth, Dr. Yancho is painless. He and his staff are caring and understanding. We highly recommend this dental practice!"
- R.A. /
Google /
Oct 09, 2020
"Phil and his staff are great. Service is friendly and prompt, no waiting here but they make you feel very comfortable and they know your name. For my first visit doc did a thorough exam of my mouth and made observations and recommendations but was never trying to sell me anything, only made me understand better the value of dental work. I got a cleaning, then a filling, then a fluoride treatment over the course of a couple months. The filling procedure was pain free and he told me every move he was making during the procedure which is not only interesting but it put my mind at ease. His Hygienists are very competent and professional...but also friendly! I strongly recommend Phil and his practice for your dental needs."
- C.W. /
Yelp /
Mar 11, 2020
Previous
Next
Traverse City dentist Dr. Yancho is one of the few in the area to offer Under Armour's cutting-edge athletic mouth guards. Since the mouthpiece is created specifically for each patient, a quick dental visit is needed to have a mold created of the mouth. This information is then sent to Under Armour or a dental laboratory where the personalized mouthpiece is created to keep the jaw in optimal alignment for performance, protection, or pain relief.
Every patient will be given instructions on the best way to wear their mouthpiece for ideal results and how to care and clean for their mouthpiece. Patients should bring their mouthpiece to all future dental appointments so the dentist can make adjustments and assess the wear. The dentist will let the patient know when they need a replacement mouthpiece.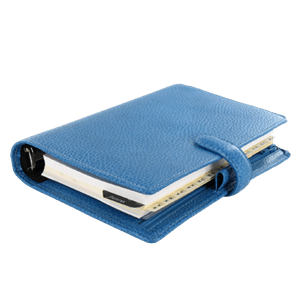 Plan Your Procedure
Procedure Recovery Location

In Office
Contact Us
When you want to learn about the latest developments in occlusal therapy to enhance your athletic performance, protect your teeth, or relieve jaw pain, schedule an appointment at Yancho Cosmetic and Family Dentistry located in Traverse City to have a custom mouth guard made.
Related Procedures