Nitrous oxide is a colorless, odorless gas that is used to safely eliminate pain and calm nervous dental patients at Yancho Family and Cosmetic Dentistry in Traverse City, MI. Unlike the injections that remove pain in a specific area, nitrous oxide is an overall pain reliever. After breathing the gas for about 5 minutes, patients experience a numbing and euphoric feeling throughout their body. Some people get a case of the giggles, which is where nitrous oxide gets its nickname "laughing gas." Some of the benefits of using nitrous oxide are that it works very quickly. Typically, within a few minutes the patient can already feel the relaxing effects of the drug. The level of sedation can be quickly and easily adjusted by board-certified dentist Dr. Phillip Yancho throughout the procedure to ensure that the patient is not uncomfortable or overly sedated. There's no lingering "hang over" effect. When sedation is no longer needed Dr. Yancho will stop the nitrous oxide and administer oxygen through the mask, giving the patient a fresh and alert feeling.
Reviews
"Phillip C. Yancho, D.D.S., Cosmetic and Family Dentistry, Traverse City, is more than a name or a dental practice. It is the gold standard of service, treatment, and care. From our very first phone call to the on-going dental experience, we are always in the hands of a friendly, professional family. Dental hygiene, education, and a spectrum of dental care give us good health. Even the front and back office staff are the best.Having relocated several times, we are delighted to have found a practice that uses not only the latest technology and diagnostics, but also engages the friendliest professionals among all our medical and service providers. In Traverse City, a mecca for excellent medical services, that is high praise."
- R.H. /
Google /
Mar 17, 2017
"Retiring to Traverse City from downstate required finding a new dentist. Dr. Yancho has been just the BEST! I would highly recommend him and his staff to anyone seeking a caring, pain free dental experience. I have had my share of dental work over many years and I can honestly say my experiences here have been the best ever. My three grandchildren go here as well and never complain about going to see Dr. Yancho."
- C.L. /
Google /
Feb 06, 2019
"If you are looking for dental service in the TVC area, Yancho is the one. Amazing service in all aspects, especially if there has ever been a bad experience in your past!"
- E.B. /
Google /
Mar 18, 2021
"Our family have been patients of Dr. Yancho for about 30 years. We started going to him because we wanted to find a dentist who was painless. Even when getting a shot in the mouth, Dr. Yancho is painless. He and his staff are caring and understanding. We highly recommend this dental practice!"
- R.A. /
Google /
Oct 09, 2020
"Phil and his staff are great. Service is friendly and prompt, no waiting here but they make you feel very comfortable and they know your name. For my first visit doc did a thorough exam of my mouth and made observations and recommendations but was never trying to sell me anything, only made me understand better the value of dental work. I got a cleaning, then a filling, then a fluoride treatment over the course of a couple months. The filling procedure was pain free and he told me every move he was making during the procedure which is not only interesting but it put my mind at ease. His Hygienists are very competent and professional...but also friendly! I strongly recommend Phil and his practice for your dental needs."
- C.W. /
Yelp /
Mar 11, 2020
Previous
Next
Typically, nitrous oxide is combined with oxygen for safer results. To begin sedation, the dentist places a nasal hood over the patient's nose and the patient is instructed to breathe normally through their nose in order to inhale the gas. The nitrous oxide will start working within a few minutes and the patient will begin to feel light-headed. After that, the patient will notice a tingling sensation, usually in their arms and legs, or a vibrating feeling that is followed by a warmth through the body. Once the gas takes full effect, the patient should experience a sense of euphoria, or well-being. Unlike other forms of sedation, the dentist can determine the exact amount of time that the nitrous oxide is needed. Therefore, it can be switched on and off at any given time, depending on the patient's needs.
Once the dentist has stopped the supply of nitrous oxide, the gas should leave the body within 3 – 5 minutes, which means that the patient should have no "hangover" effect, and is safe to drive home after the procedure. Since nitrous oxide is a relatively safe form of sedation, there are usually no negative side effects associated with the gas. In rare instances, a patient may report slight nausea. If a patient is prone to nausea, it is suggested they eat something before receiving nitrous oxide.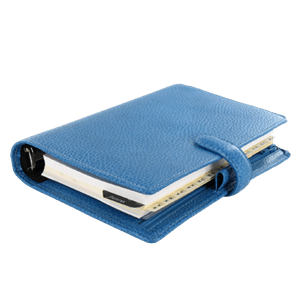 Plan Your Procedure
Procedure Recovery Location

In Office
Contact Us
When you contact our office to schedule an appointment, we are happy to answer any questions you may have regarding sedation. We can walk you through the process and discuss the advantages and disadvantages. Please contact us today to schedule your consultation to see if nitrous oxide is right for you.
Related Procedures