Root canal therapy, or endodontics, is the process of removing the nerves from the roots of a tooth. A root canal is often necessary to save a tooth that has become infected, broken, or painful. If such a tooth is left alone for a long period, an abscess can form. An abscess will show up on an X-ray as a dark spot at the tip of the root. This is bone loss in the jaw. It is very important to catch this problem before it deteriorates too far. This infection can become very serious, even life threatening. An abscess may cause swelling in the mouth or face spreading the infection. A scheduled or emergency root canal can be performed by board-certified dentist Dr. Phillip Yancho at his office in Traverse City, MI. If you are experiencing any of the following symptoms, please call Yancho Family and Cosmetic Dentistry in Traverse City immediately and let our team know what you are experiencing.
Moderate to severe lingering tooth pain when drinking hot or cold liquids or foods
Moderate to severe pain when biting on a tooth
Sensitivity to tapping or pressure on the tooth
Toothache that wakes you up in the middle of the night
A pimple on your gum that may release pus or blood
Radiating pain from one area of the mouth to another
Reviews
"Phillip C. Yancho, D.D.S., Cosmetic and Family Dentistry, Traverse City, is more than a name or a dental practice. It is the gold standard of service, treatment, and care. From our very first phone call to the on-going dental experience, we are always in the hands of a friendly, professional family. Dental hygiene, education, and a spectrum of dental care give us good health. Even the front and back office staff are the best.Having relocated several times, we are delighted to have found a practice that uses not only the latest technology and diagnostics, but also engages the friendliest professionals among all our medical and service providers. In Traverse City, a mecca for excellent medical services, that is high praise."
- R.H. /
Google /
Mar 17, 2017
"Retiring to Traverse City from downstate required finding a new dentist. Dr. Yancho has been just the BEST! I would highly recommend him and his staff to anyone seeking a caring, pain free dental experience. I have had my share of dental work over many years and I can honestly say my experiences here have been the best ever. My three grandchildren go here as well and never complain about going to see Dr. Yancho."
- C.L. /
Google /
Feb 06, 2019
"My wife and I are extremely pleased with our experiences with Dr. Yancho and his staff. We joined their dentistry a couple of years ago based on a private referral. I had an abscessed tooth removed and needed an implant. Dr. Yancho preformed the implant with literally no pain or even discomfort! Bonus - His cost was over $800 less than the estimate from our previous dentist. Also, a had a history of boarder line periodontal disease which made for very painful/bloody cleanings every 6 months. Dr. Yancho recommended a comprehensive treatment plan which I agreed to. I have had 2 cleanings since the treatment completion with no pain or bleeding! My gums are noticeably healthier. (Footnote - I had never even been approached about addressing this with previous dentists other than I needed to brush and floss better). Also, I can't say enough good things about Angie, the dental hygienist that helped me through everything. She has been extremely helpful, making sure I understood all of the details, explaining my responsibilities, all to ensure a positive outcome. It is such a pleasure to have finally found a dentistry that truly cares about our total welfare!"
- D.M. /
Google /
Sep 25, 2021
"Yancho Dentistry is a fantastic dental practice. The staff are courteous and inviting. Dental hygienists are not only professional but demonstrate superior compassion in ensuring that the patient is at ease throughout the procedure. Dr. Yancho is both down-to-earth and extremely passionate about the patient experience. Procedures are explained fully, questions are answered, and patient comfort is top of mind. My family and I live in Kalamazoo and choose Yancho Dentistry in Traverse City for our Dental Health. I'm grateful that Dr. Yancho and his staff are a part my overall health team!"
- J.K. /
Google /
Sep 17, 2021
"Had a crown put on and it was genuinely the best dental experience I've ever had. Everyone in the office is so nice, and Dr. Yancho is just fantastic. I highly recommend him!"
- A.A. /
Google /
Jun 22, 2021
Previous
Next
Before the root canal begins, the dentist will numb the patient's teeth and gums with a local anesthetic, as well as nitrous oxide gas for further patient comfort and relaxation if needed. Once the patient is prepared, the dentist will carefully remove the pulp from the decayed tooth, both the visible portion of the tooth and the root below the gum line. After the tooth is removed, the dentist will place a crown or filling material to strengthen and protect the treated tooth.
After the root canal treatment, the patient's lips and gums will remain numb for a few hours, but the patients will be able to drive and leave to recover at home. If the patient is feeling any pain after the procedure, they can take an over-the-counter painkiller, following the instructions on the label. If the dentist placed a temporary crown over the tooth, the patient will return after the permanent crown is created and sent back to the office. The dentist will then place the crown and check the fit. The patient should return for annual dental exams and professional cleanings twice a year, or as recommended by the dentist.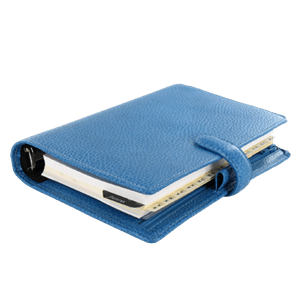 Plan Your Procedure
Procedure Recovery Location

In Office
Contact Us
If you have a toothache or infection, make an appointment to have the dentist look at your tooth and talk about treatments, including a root canal. A root canal can prevent more serious dental problems and relieve your pain.
Related Procedures