Root canal therapy, or endodontics, is the process of removing the nerves from the roots of a tooth. A root canal is often necessary to save a tooth that has become infected, broken, or painful. If such a tooth is left alone for a long period, an abscess can form. An abscess will show up on an X-ray as a dark spot at the tip of the root. This is bone loss in the jaw. It is very important to catch this problem before it deteriorates too far. This infection can become very serious, even life threatening. An abscess may cause swelling in the mouth or face spreading the infection. A scheduled or emergency root canal can be performed by board-certified dentist Dr. Phillip Yancho at his office in Traverse City, MI. If you are experiencing any of the following symptoms, please call Yancho Family and Cosmetic Dentistry in Traverse City immediately and let our team know what you are experiencing.
Moderate to severe lingering tooth pain when drinking hot or cold liquids or foods
Moderate to severe pain when biting on a tooth
Sensitivity to tapping or pressure on the tooth
Toothache that wakes you up in the middle of the night
A pimple on your gum that may release pus or blood
Radiating pain from one area of the mouth to another
Reviews
"Phillip C. Yancho, D.D.S., Cosmetic and Family Dentistry, Traverse City, is more than a name or a dental practice. It is the gold standard of service, treatment, and care. From our very first phone call to the on-going dental experience, we are always in the hands of a friendly, professional family. Dental hygiene, education, and a spectrum of dental care give us good health. Even the front and back office staff are the best.Having relocated several times, we are delighted to have found a practice that uses not only the latest technology and diagnostics, but also engages the friendliest professionals among all our medical and service providers. In Traverse City, a mecca for excellent medical services, that is high praise."
- R.H. /
Google /
Mar 17, 2017
"Retiring to Traverse City from downstate required finding a new dentist. Dr. Yancho has been just the BEST! I would highly recommend him and his staff to anyone seeking a caring, pain free dental experience. I have had my share of dental work over many years and I can honestly say my experiences here have been the best ever. My three grandchildren go here as well and never complain about going to see Dr. Yancho."
- C.L. /
Google /
Feb 06, 2019
"Our family have been patients of Dr. Yancho for about 30 years. We started going to him because we wanted to find a dentist who was painless. Even when getting a shot in the mouth, Dr. Yancho is painless. He and his staff are caring and understanding. We highly recommend this dental practice!"
- R.A. /
Google /
Oct 09, 2020
"Phil and his staff are great. Service is friendly and prompt, no waiting here but they make you feel very comfortable and they know your name. For my first visit doc did a thorough exam of my mouth and made observations and recommendations but was never trying to sell me anything, only made me understand better the value of dental work. I got a cleaning, then a filling, then a fluoride treatment over the course of a couple months. The filling procedure was pain free and he told me every move he was making during the procedure which is not only interesting but it put my mind at ease. His Hygienists are very competent and professional...but also friendly! I strongly recommend Phil and his practice for your dental needs."
- C.W. /
Yelp /
Mar 11, 2020
"I have a Maryland bridge, something I have been stuck with since I was a teenager because I was born without my lateral incisors. I had a great dentist in PA, but over the years in Petoskey, MI - I failed to find one that I felt comfortable with and/or had confidence in while working on my bridge. I did some research and stumbled upon Dr. Yancho and his crew. My first appointment last spring was amazing. Everyone was so kind. I could NOT be more happy, so much so, that I ended up sticking with Dr. Yancho and his team for my cleanings. Even though I do not have a lot of money as I struggle to get through my final years in school, they treat me like I am equally as important. Allie took the time to figure out payment options for some cavity work, and never made me feel bad for it. I felt my bridge faltering last week, so I e-mailed the office that night and received an immediate response from Dr. Yancho and a call from Denise first thing the next morning. She got me in less than a week later. Then, as I was brushing my teeth last night, the whole thing fell out. I called Denise and without any question, got me in today. I had some bad experiences with my bridge work - today...my anxiety was completely quashed. Dr. Yancho did a fantastic job! He explains everything he is doing, why he is doing it and even stopped to make sure what he was doing was the best option for me. Plus, he makes sure at every step I was not uncomfortable. From Denise, to Allie, Rachel, Erin, and Melanie - I cannot be more thankful for making me feel so comfortable. The 90 minute drive to see all of you is absolutely worth it. It is rare to find so many fantastic team players in one place."
- C.B. /
Google /
Jan 03, 2020
Previous
Next
Before the root canal begins, the dentist will numb the patient's teeth and gums with a local anesthetic, as well as nitrous oxide gas for further patient comfort and relaxation if needed. Once the patient is prepared, the dentist will carefully remove the pulp from the decayed tooth, both the visible portion of the tooth and the root below the gum line. After the tooth is removed, the dentist will place a crown or filling material to strengthen and protect the treated tooth.
After the root canal treatment, the patient's lips and gums will remain numb for a few hours, but the patients will be able to drive and leave to recover at home. If the patient is feeling any pain after the procedure, they can take an over-the-counter painkiller, following the instructions on the label. If the dentist placed a temporary crown over the tooth, the patient will return after the permanent crown is created and sent back to the office. The dentist will then place the crown and check the fit. The patient should return for annual dental exams and professional cleanings twice a year, or as recommended by the dentist.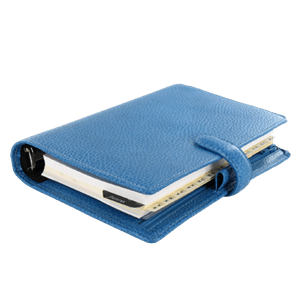 Plan Your Procedure
Procedure Recovery Location

In Office
Contact Us
If you have a toothache or infection, make an appointment to have the dentist look at your tooth and talk about treatments, including a root canal. A root canal can prevent more serious dental problems and relieve your pain.
Related Procedures