Aesthetic Removable Partial Dentures results in Traverse City, MI
Procedure Details
This case showcases a patient that wished for a better smile and a healthier mouth. The before shows the missing and broken down and worn teeth. After pictures show how wonderful Removable Partial Dentures can look when done properly. This patient was very pleased with the outcome.
More
Patient wants his mouth fixed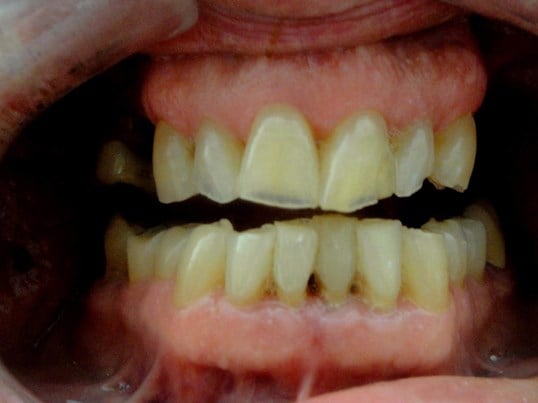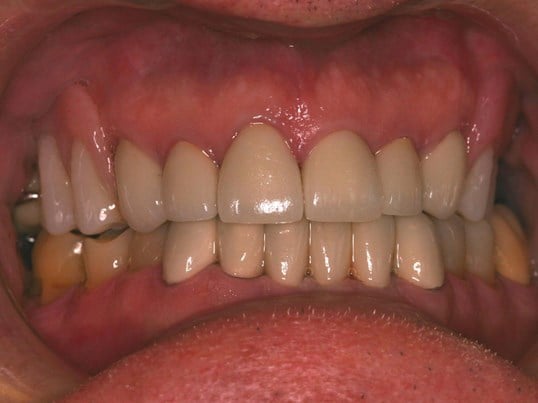 Custom Removable Partial Dentures and Dental Crowns with Tooth Colored Fillings More
Another view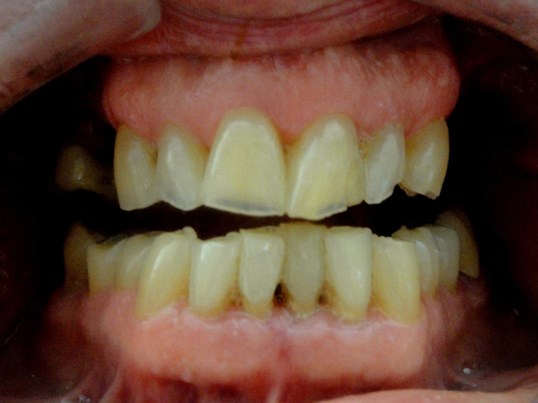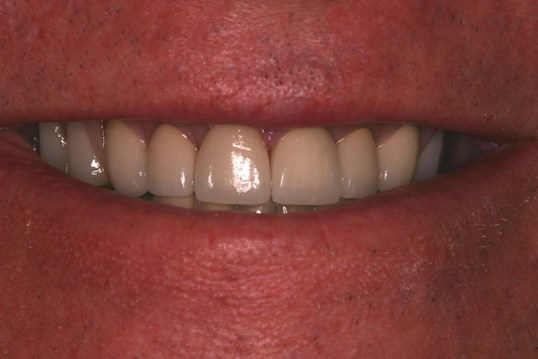 Smile of after and same before as earlier More
Side Views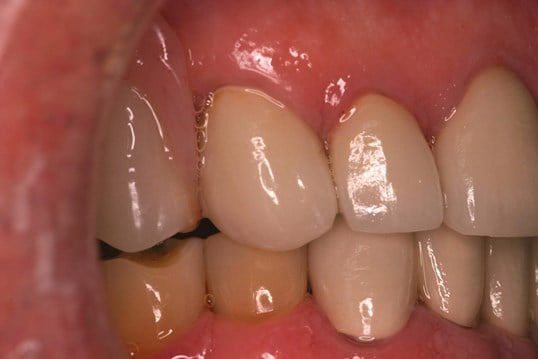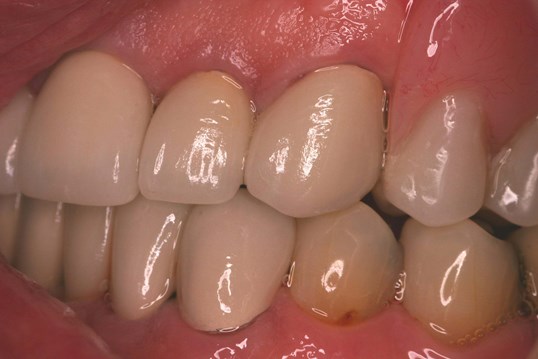 Right and Left Side photos showing up close the lack of clasps on these Removable Partial Dentures. More
Partial Denture Smile Makeover
This patient requested that his removable partial dentures not look like most that he had seen. He did not like the metal clasps showing and how they all looked like a mouthful of fake dental work. We did a complete dental exam and x-rays and found that he had periodontal disease with decay and a breakdown of his occlusion (bite). The treatment was presented and options were given and he selected a removable option that would not have visible metal clasps when he smiled. The patient underwent periodontal therapy and got control over the bleeding gums and stabilized the condition with the help of our hygienist. The teeth were prepared and temporaries placed based off of a wax-up that duplicated what the teeth would look like when finished. The crowns were made and the partials were tried in to verify fit and cosmetics. The fit was perfect and the patient returned for delivery of crowns and partials. On the delivery date, the teeth were cemented in and the partials placed. The bite was perfect and the patient was very pleased with the outcome. He loved his new smile and the way his mouth felt now that the infected gums were under control. He could eat better, felt better about his smile and was confident in showing it off. A beautiful result!
Location