Welcome To Yancho Cosmetic & Family Dentistry in Traverse City, MI
We are a different kind of dentist office. We've all been there – you spend 45 minutes in the waiting room wondering if perhaps your appointment has been forgotten, or if an unfortunate emergency has caused delays. This will not be your experience at Yancho Dentistry. We are committed to providing the best care possible, which means scheduling ample time for you while still ensuring that our office runs on schedule. You can expect a complete exam, and plenty of time to ask Dr. Yancho questions at each of your appointments.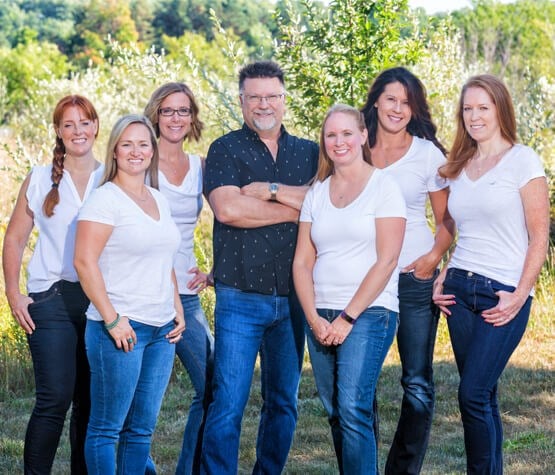 About OUr Practice
Welcome to Yancho Family and Cosmetic Dentistry in Traverse City, MI. We take great pleasure in educating every patient and helping them maintain optimal oral health. Our practice specializes in comprehensive and preventive patient care. We treat all ages and provide cutting edge pain free treatment options when needed. On our website, you will find information about our practice, procedures we provide and dentistry in general. Learn more about CEREC and crowns in a single visit.
Take some time to learn as much about specific dental procedures, oral health care, and our practice as you can. We believe our patients should have as much information as possible to make informed decisions regarding their oral health and treatment options. We pride ourselves on our completeness and precision. Come see us and find out why we are the right dental practice for you. Look at our best in industry guarantee. We can do this because of our highest quality and highest standards.
Learn More
Our Reviews
Phillip C. Yancho, D.D.S., Cosmetic and Family Dentistry, Traverse City, is more than a name or a dental practice. It is the gold standard ...
Retiring to Traverse City from downstate required finding a new dentist. Dr. Yancho has been just the BEST! I would highly recommend him an...
I was in an accident that chipped or broke all of my front teeth. While I was recovering, Dr. Yancho saw me and came up with a plan to try a...
I have been a proud patient of Dr. Yancho's for 30 years and couldn't be happier! He and his staff are friendly, professional and provide ex...
I've been going to Yancho Dentistry for the past 2+ years and have consistently had great experiences there. The staff are all very friendly...
Meet Dr. Yancho
Board-certified dentist Dr. Phillip C. Yancho has been serving the community in North Michigan for more than 34 years. A graduate of the University of Michigan, School of Dentistry, Dr. Yancho also attended Harvard University and Michigan Technological University. He is a member of the American Dental Association (ADA), the Michigan Dental Association, and the Resort District Dental Society.
Dr. Yancho offers all dental procedures, especially cosmetic (bleaching, veneers, smile makeovers), preventive and rehabilitation services for adults and children. Giving back is important to Dr. Yancho. He actively participates in the ADA's program, Donated Dental Services (free dental care for the underprivileged, elderly, and handicapped) and Victors for Veterans (V4V) providing free dental care for our Nation's Veterans by being a Preceptor and teaching University of Michigan Dental Students at NMHSI in Traverse City. Ask about our Veterans Discount!
Learn More