With age, the teeth begin to change and often intervention is necessary to maintain their proper function and appearance. There are many possible reasons for this change in your mouth, including bruxism (teeth grinding), general decay, cracked fillings, root canals, and many others. For teeth that are beyond being able to repair with a filling, the best option to save the tooth is a dental crown. The reasons for this type of restoration in a badly damaged tooth are durability, cosmetic appearance, and overall strength of the chewing function. For patient who need a crown, there are a few different options for the repair of the tooth: a full porcelain crown, porcelain fused to metal or gold crown, or a full gold crown. Board-certified dentist, Dr. Phillip Yancho will help each patient make the determination as to which one of these options is the most appropriate for their situation. For a full crown restoration, 1 – 3 appointments will be scheduled at Yancho Family and Cosmetic Dentistry in Traverse City, MI. Although most crowns are completed in a single visit with the CEREC technology, some patients may need for more visits to ensure a proper fit and color.
Dental Crowns Reviews
"Wouldn't trade Phillip Yancho's dentistry for any other. I've been privileged to be under his and his assistances care for years. His assistants are well trained in keeping the work area asceptic. There hands never stray from the work area when they are working on you. It's like being in an operating room. I notice those things because I was a nurse. My experience has always been pain free. The next day you can always count on a pleasant phone call from Mr. Yancho to see how you are doing. Everyone is always pleasant and cheerful. You will be in good hands with the Phillip Yancho team!"
- N.M. /
Facebook /
Feb 01, 2017
"They are one of the most caring offices I've ever been to. Dr. Yancho even came in on a Saturday when one of my older crowns fell off. I have very sensitive teeth and they go out of their way to make me comfortable any time I've had to come in. I would recommend Dr. Yancho and his staff to anyone who is looking for a dentist. They truly make you feel like family."
- G.S. /
Yelp /
Feb 15, 2018
Previous
Next
A dental crown usually takes two appointments to complete. During the first appointment, the dentist will prepare the tooth for the crown, take impressions of the tooth for the permanent crown, and place a temporary crown over the tooth to protect it. The impressions are sent to a dental laboratory where a customized crown(s) will be created for the patient. Once the crowns arrive back at the dentist's office, the patient can schedule an appointment to have their permanent crown(s) fitted and set by the dentist.
Patients do not usually have any pain after a crown is placed, but some patients experience discomfort or tooth sensitivity. Depending on the material, crowns can last from 7 – 40 years. Patients can extend the life of their crown by practicing good oral hygiene and visiting their dentist for regular exams and cleanings. If oral health is neglected, the tooth under the crown may develop a cavity or infection that will require more extensive treatment, like a root canal.

Chairside Economical Restorations of Esthetic Ceramic or CEREC® for short is a new state-of-the-art method of reconstructing tooth restorations. CEREC® uses computer-assisted design (CAD) and computer-aided manufacturing (CAM) to offer single-day restorations for patients. This new technology has revolutionized ceramic restorations such as crowns and veneers for patients so that there is no longer a wait between preparing the restoration and finally receiving the finished product. With CEREC®, the technology is used while you are sitting in the dental chair, which is both economical for you and your dentist. The restorations created are metal-free and tooth colored to restore your tooth to its natural beauty, strength and function. With CEREC®'s CAD-CAM technology, these ceramic restorations can all be done in one single visit to the dentist.
The CEREC® Process
CEREC® uses CAD-CAM technology to design and mill custom restorations during one visit to the dentist. So how does this process work?
Exam and Preparation

Before you get started, your dentist will determine if CEREC® is right for you. Depending on how much healthy tooth structure you have remaining, it may be a simple filling or you may need a crown. After reviewing your options, the dentist will begin the process by administering anesthetic and preparing your tooth for restoration by removing decay and weakened tooth tissue.

Optical Impression

In order to make the desired restoration, a 3-dimensional image of the tooth that needs to be restored must be created from a digital camera scan of the tooth. This three-dimensional image will be used to create the restoration without the need to take a messy impression. This means no horrible tasting impression material for you to gag on. The computer and CEREC® 3D software then converts the digital image into a three-dimensional virtual model of the prepared tooth.

Milling Unit

This device is used to used to create the custom restoration needed for the tooth. Based on the original color of your tooth, the dentist is able to select the correct colored ceramic block and in a few minutes, the milling device is able to create the restoration needed.

Placing the Restoration

After the restoration is made, it is ready to be tried on to ensure that you get proper fit and bite. When it is ready, the restoration is polished and bonded into place by your dentist. Therefore, no temporary restoration is needed and no return trip is necessary, saving you time and money.
Advantages to Using CEREC®
CEREC® has revolutionized the restorative process. It was created with the patient in mind in order to make a visit to the dentist as pain-free as possible. Some of the benefits to using CEREC® are:
Most procedures can be done in one visit - less costly and less time-consuming
Less painful injections due to single-visit
No need to take messy impressions
No need to have a temporary restoration for in-between visits
Ability to save as much natural tooth structure as possible
Longer lasting restorations - may last over 10 years
Restores teeth to natural beauty, function and strength
Metal-free restorations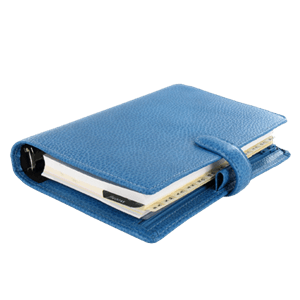 Plan Your Procedure
Procedure Recovery Location

In Office
Contact Us
If you are concerned about the condition of your teeth, schedule a consultation with the dentist to learn more about how crowns can help you. Everyone deserves a beautiful, healthy smile, so come in soon to find out how you can improve yours.
Related Procedures