Tooth loss can affect proper function including eating, speech, and the alignment of other teeth. Not replacing a missing tooth can cause the loss of other teeth, affecting the patient's health even further. A dental bridge (sometimes known as partial dentures) is one of the options to correct a missing tooth or teeth. A dental bridge attaches the restorative teeth (bridge) to the natural teeth on either side of the gap. This bridge acts as the new teeth, closing the gap and restoring the patient's smile and mouth functions. There are 3 main types of bridges and board-certified dentist Dr. Phillip Yancho can create each of these at his Traverse City dental office, Yancho Family and Cosmetic Dentistry:
Traditional bridges involve creating a crown for the tooth or implant on either side of the missing tooth, with a pontic in between. Traditional bridges are the most common type of bridge and are made of either porcelain fused to metal or ceramics.
Cantilever bridges are used when there are adjacent teeth on only one side of the missing tooth or teeth.
Maryland bonded bridges (also called a resin-bonded bridge or a Maryland bridge) are made of porcelain teeth supported by a metal framework. Metal wings on each side of the bridge are bonded to your existing teeth. Some Maryland bridges are now made of all porcelain for better esthetics.
Reviews
"Phillip C. Yancho, D.D.S., Cosmetic and Family Dentistry, Traverse City, is more than a name or a dental practice. It is the gold standard of service, treatment, and care. From our very first phone call to the on-going dental experience, we are always in the hands of a friendly, professional family. Dental hygiene, education, and a spectrum of dental care give us good health. Even the front and back office staff are the best.Having relocated several times, we are delighted to have found a practice that uses not only the latest technology and diagnostics, but also engages the friendliest professionals among all our medical and service providers. In Traverse City, a mecca for excellent medical services, that is high praise."
- R.H. /
Google /
Mar 17, 2017
"Retiring to Traverse City from downstate required finding a new dentist. Dr. Yancho has been just the BEST! I would highly recommend him and his staff to anyone seeking a caring, pain free dental experience. I have had my share of dental work over many years and I can honestly say my experiences here have been the best ever. My three grandchildren go here as well and never complain about going to see Dr. Yancho."
- C.L. /
Google /
Feb 06, 2019
"If you are looking for dental service in the TVC area, Yancho is the one. Amazing service in all aspects, especially if there has ever been a bad experience in your past!"
- E.B. /
Google /
Mar 18, 2021
"Our family have been patients of Dr. Yancho for about 30 years. We started going to him because we wanted to find a dentist who was painless. Even when getting a shot in the mouth, Dr. Yancho is painless. He and his staff are caring and understanding. We highly recommend this dental practice!"
- R.A. /
Google /
Oct 09, 2020
"Phil and his staff are great. Service is friendly and prompt, no waiting here but they make you feel very comfortable and they know your name. For my first visit doc did a thorough exam of my mouth and made observations and recommendations but was never trying to sell me anything, only made me understand better the value of dental work. I got a cleaning, then a filling, then a fluoride treatment over the course of a couple months. The filling procedure was pain free and he told me every move he was making during the procedure which is not only interesting but it put my mind at ease. His Hygienists are very competent and professional...but also friendly! I strongly recommend Phil and his practice for your dental needs."
- C.W. /
Yelp /
Mar 11, 2020
Previous
Next
Preparing and placing a dental bridge usually takes at least 2 appointments at the dentist's office. During the first visit, the dentist will prepare the abutment teeth by filing them down to make room for the dental crowns. After the teeth are prepared, the dentist will take impressions of the teeth, which will be sent to a dental laboratory where experts will create a bridge, including the pontic and surrounding crowns for the abutment teeth. While the permanent bridge is being created, the dentist will place a temporary bridge over the patient's teeth for protection. Once the custom-made bridge is returned to the dentist's office, the dentist will remove the temporary bridge and cement the permanent bridge into place. The dentist will check and adjust the bridge to give the patient their best fit, but the patient may need to return in a few weeks to have their fit and bite re-checked.
Dental bridges can last 5 – 15 years, or longer with proper home came and regular exams and cleanings by the dentist. Patients can keep their bridges and natural teeth healthy by brushing twice a day, flossing, and using an antiseptic mouthwash daily. Patients should make annual dental exams and bi-annual dental cleanings with their dentist to ensure the bridge is clean and in good condition.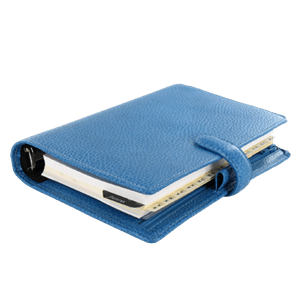 Plan Your Procedure
Procedure Recovery Location

In Office
Contact Us
If you avoid smiling to hide a gap in your teeth, call our office to schedule a consultation and learn about dental bridges and if they are right for you. Your dentist can tell you if a dental bridge can improve the appearance of your smile and give you a healthier mouth.
Related Procedures