Tooth loss can affect proper function including eating, speech, and the alignment of other teeth. Not replacing a missing tooth can cause the loss of other teeth, affecting the patient's health even further. A dental bridge (sometimes known as partial dentures) is one of the options to correct a missing tooth or teeth. A dental bridge attaches the restorative teeth (bridge) to the natural teeth on either side of the gap. This bridge acts as the new teeth, closing the gap and restoring the patient's smile and mouth functions. There are 3 main types of bridges and board-certified dentist Dr. Phillip Yancho can create each of these at his Traverse City dental office, Yancho Family and Cosmetic Dentistry:
Traditional bridges involve creating a crown for the tooth or implant on either side of the missing tooth, with a pontic in between. Traditional bridges are the most common type of bridge and are made of either porcelain fused to metal or ceramics.
Cantilever bridges are used when there are adjacent teeth on only one side of the missing tooth or teeth.
Maryland bonded bridges (also called a resin-bonded bridge or a Maryland bridge) are made of porcelain teeth supported by a metal framework. Metal wings on each side of the bridge are bonded to your existing teeth. Some Maryland bridges are now made of all porcelain for better esthetics.
Reviews
"Phillip C. Yancho, D.D.S., Cosmetic and Family Dentistry, Traverse City, is more than a name or a dental practice. It is the gold standard of service, treatment, and care. From our very first phone call to the on-going dental experience, we are always in the hands of a friendly, professional family. Dental hygiene, education, and a spectrum of dental care give us good health. Even the front and back office staff are the best.Having relocated several times, we are delighted to have found a practice that uses not only the latest technology and diagnostics, but also engages the friendliest professionals among all our medical and service providers. In Traverse City, a mecca for excellent medical services, that is high praise."
- R.H. /
Google /
Mar 17, 2017
"Retiring to Traverse City from downstate required finding a new dentist. Dr. Yancho has been just the BEST! I would highly recommend him and his staff to anyone seeking a caring, pain free dental experience. I have had my share of dental work over many years and I can honestly say my experiences here have been the best ever. My three grandchildren go here as well and never complain about going to see Dr. Yancho."
- C.L. /
Google /
Feb 06, 2019
"My wife and I are extremely pleased with our experiences with Dr. Yancho and his staff. We joined their dentistry a couple of years ago based on a private referral. I had an abscessed tooth removed and needed an implant. Dr. Yancho preformed the implant with literally no pain or even discomfort! Bonus - His cost was over $800 less than the estimate from our previous dentist. Also, a had a history of boarder line periodontal disease which made for very painful/bloody cleanings every 6 months. Dr. Yancho recommended a comprehensive treatment plan which I agreed to. I have had 2 cleanings since the treatment completion with no pain or bleeding! My gums are noticeably healthier. (Footnote - I had never even been approached about addressing this with previous dentists other than I needed to brush and floss better). Also, I can't say enough good things about Angie, the dental hygienist that helped me through everything. She has been extremely helpful, making sure I understood all of the details, explaining my responsibilities, all to ensure a positive outcome. It is such a pleasure to have finally found a dentistry that truly cares about our total welfare!"
- D.M. /
Google /
Sep 25, 2021
"Yancho Dentistry is a fantastic dental practice. The staff are courteous and inviting. Dental hygienists are not only professional but demonstrate superior compassion in ensuring that the patient is at ease throughout the procedure. Dr. Yancho is both down-to-earth and extremely passionate about the patient experience. Procedures are explained fully, questions are answered, and patient comfort is top of mind. My family and I live in Kalamazoo and choose Yancho Dentistry in Traverse City for our Dental Health. I'm grateful that Dr. Yancho and his staff are a part my overall health team!"
- J.K. /
Google /
Sep 17, 2021
"Had a crown put on and it was genuinely the best dental experience I've ever had. Everyone in the office is so nice, and Dr. Yancho is just fantastic. I highly recommend him!"
- A.A. /
Google /
Jun 22, 2021
Previous
Next
Preparing and placing a dental bridge usually takes at least 2 appointments at the dentist's office. During the first visit, the dentist will prepare the abutment teeth by filing them down to make room for the dental crowns. After the teeth are prepared, the dentist will take impressions of the teeth, which will be sent to a dental laboratory where experts will create a bridge, including the pontic and surrounding crowns for the abutment teeth. While the permanent bridge is being created, the dentist will place a temporary bridge over the patient's teeth for protection. Once the custom-made bridge is returned to the dentist's office, the dentist will remove the temporary bridge and cement the permanent bridge into place. The dentist will check and adjust the bridge to give the patient their best fit, but the patient may need to return in a few weeks to have their fit and bite re-checked.
Dental bridges can last 5 – 15 years, or longer with proper home came and regular exams and cleanings by the dentist. Patients can keep their bridges and natural teeth healthy by brushing twice a day, flossing, and using an antiseptic mouthwash daily. Patients should make annual dental exams and bi-annual dental cleanings with their dentist to ensure the bridge is clean and in good condition.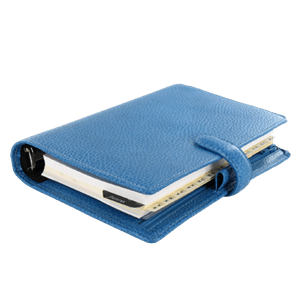 Plan Your Procedure
Procedure Recovery Location

In Office
Contact Us
If you avoid smiling to hide a gap in your teeth, call our office to schedule a consultation and learn about dental bridges and if they are right for you. Your dentist can tell you if a dental bridge can improve the appearance of your smile and give you a healthier mouth.
Related Procedures