Older Traverse City patient gets revised smile makeover
Procedure Details
This patient wished for a smile that would look pretty and she would not be ashamed or embarrassed to show it off. By placing crowns on the front teeth, she took years off of her appearance.
More
Smile Makeover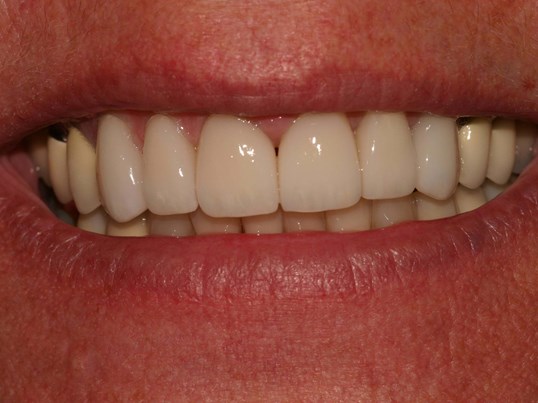 Before and After of front teeth with all porcelain crowns More
This patient had worn and discolored fillings and teeth in the front of her mouth. She wished for a smile that she could be proud of and show off with out worries. We did a complete exam and decided together on an action plan for her new smile. The crowns were placed after a couple of weeks of wearing temporaries that exactly duplicated the final appearance, shape and size of the final crowns. When the crowns were placed, she was very pleased with the result! The smile is now large and comes easily as she is proud of the look that she now displays. This Traverse City Dentist loves making people smile bigger than they ever have before! It is an amazing day when the crowns go in and the patient gets a first look at their new smile! What are you waiting for? Come in for a visit and see what we can do for you and your smile today!
Location