Dental Bonded Bridges, fixed incisors in Traverse City
Procedure Details
This young patient was congenitally missing upper lateral incisors and had just finished orthodontic treatment. She was treatment planned for implants to replace the missing teeth but was too young to have the procedure done at the time. Traditionally a retainer or "flipper" is made to replace the missing teeth. The device has to be removed to clean and is not as aesthetic as the conservative Maryland bridges that were used here.
More
Bonded Maryland Bridges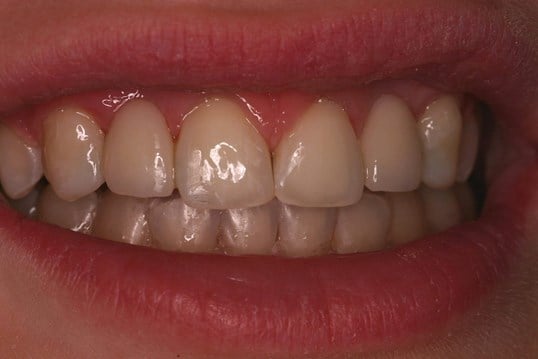 Bonded Maryland bridges replacing missing lateral incisors More
Inside view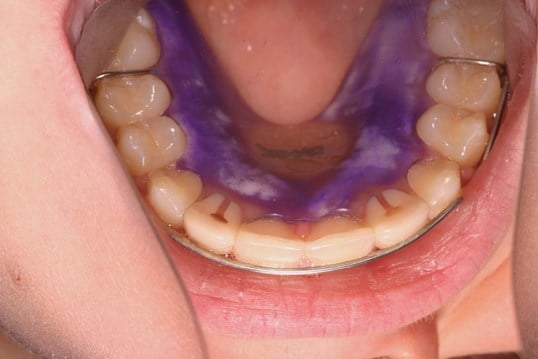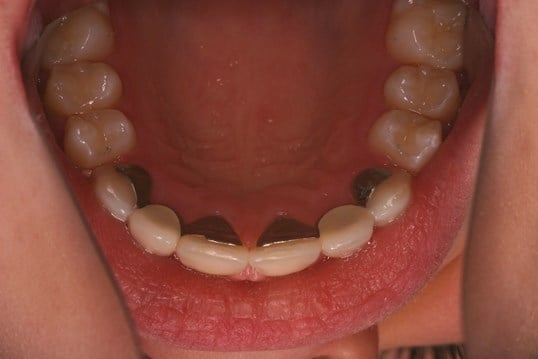 View from the occlusal or inside view. More
Right Side View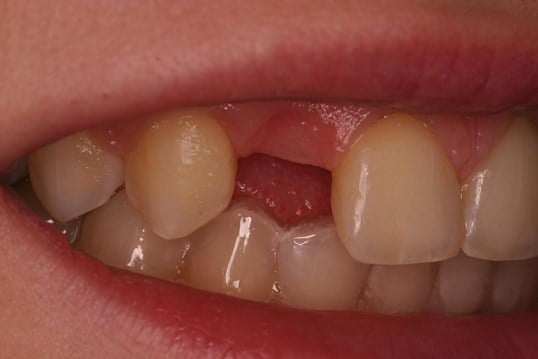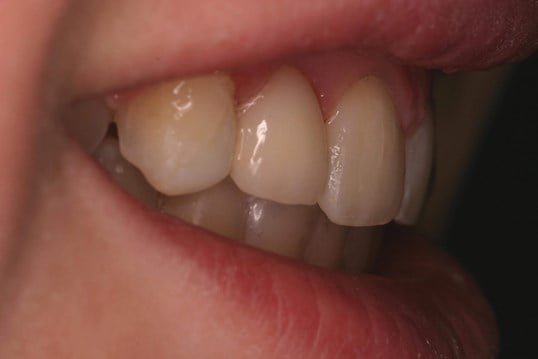 Right side view of before and after. More
Left side view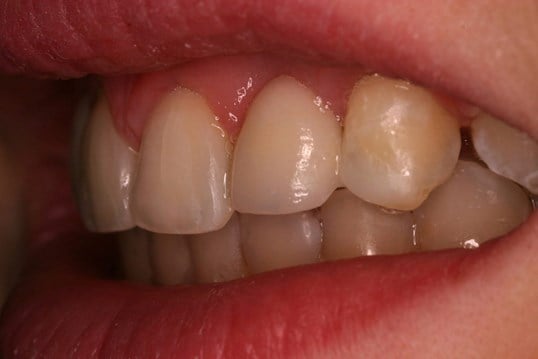 Patient left side before and after. More
Young patient missing teeth
This young patient had congenitally missing lateral incisors. After orthodontic (braces) treatment, she wore a retainer that replaced the missing teeth. It was removable and had a wire that showed from the front. It was unaesthetic and foreign in her mouth. She was treatment planned for implants and crowns but was too young for the procedure when the braces were first finished. Her parents wanted something more permanent and aesthetic than the retainer. With no tooth preparation, we were able to make these Maryland Bridges that are bonded to her existing teeth. If there is insufficient room, than a small amount of tooth has to be removed. This can usually be done with no anesthetic. After the procedure she can smile confidently and eat with minimal restrictions on her diet. As you can see, the results are amazing and looks totally natural and beautiful. There was a small amount of bonding done on the adjacent cuspid tooth to close space and make the teeth more symmetrical and pretty. The patient and her parents were very pleased with the outcome.
Location