To best serve his patients in Traverse City, MI board-certified dentist Dr. Phillip Yancho performs dental examinations for every patient. Typically performed once a year, the dental exam is usually done with the patient's dental cleaning. At Yancho Family and Cosmetic Dentistry, the latest dental technology is used to help Dr. Yancho find and treat any concerns or problems in their early stages, which usually means a less aggressive, more successful treatment. During the dental exam, Dr. Yancho may perform an oral cancer screening, take digital X-rays, and use an intraoral camera to get the most thorough record of your oral health.
Oral Cancer Screenings
The goal of an oral cancer screening is to identify cancer early (even before there are symptoms), which means the chances of a cure are much higher. When abnormal tissue is identified this early it's often easier to treat. Don't panic if Dr. Yancho suggests an oral cancer screening; it does not mean that they think you have cancer. Often oral cancer screenings are recommended as part of a proactive care plan. If you have an oral cancer screening and the results are abnormal, you will probably need more diagnostic tests to determine if you have cancer. During an oral cancer screening, Dr. Yancho looks for red or white patches of skin or sores in your mouth. Non-cancerous mouth sores are very common, but if Dr. Yancho finds an unusual mouth sore during an exam he may decide to conduct a biopsy by removing some cells and having them tested. Talk to Dr. Yancho about your health history and lifestyle to help him determine whether you are in a high-risk category. Some factors that increase a person's chances of having oral cancer are tobacco use, heavy alcohol consumption, and a previous cancer diagnosis.
Intraoral Camera
The use of an intraoral camera allows for magnification of the teeth for a better view of what is going on in the mouth. The CAM that Traverse City dentist, Dr. Yancho uses benefits his patients because it enables him to take magnified digital photographs of the patient's teeth and oral cavity. These photos are then shown on a high definition monitor allowing easy communication and visualization of the dental problem that has been diagnosed by Dr. Yancho. The camera allows for verification and an understanding of why it is best to treat the concern now rather than wait for the patient to discover it on their own through pain.
Digital X-rays
Digital radiographs are one of the newest X-ray techniques around. A small sensor is placed into the patient's mouth and exposed and an image instantly appears on the computer monitor. Dr. Yancho can view the film immediately and in detail. This helps him to visualize any problems and make a better-informed decision on how to proceed with your dental treatment recommendations. One of the great advantages of this process is that radiographs can be digitally compared to previous radiographs in a process called subtraction radiography, which gives a clear image of anything that is different. Another advantage to our patients is a major reduction in exposure to radiation. The sensitivity of the digital sensor is so high that we turn down the X-ray dose 80 – 90 percent of the traditional method.
Dental Examination Reviews
"Phillip C. Yancho, D.D.S., Cosmetic and Family Dentistry, Traverse City, is more than a name or a dental practice. It is the gold standard of service, treatment, and care. From our very first phone call to the on-going dental experience, we are always in the hands of a friendly, professional family. Dental hygiene, education, and a spectrum of dental care give us good health. Even the front and back office staff are the best.Having relocated several times, we are delighted to have found a practice that uses not only the latest technology and diagnostics, but also engages the friendliest professionals among all our medical and service providers. In Traverse City, a mecca for excellent medical services, that is high praise."
- R.H. /
Google /
Mar 17, 2017
Previous
Next
The dental examination seeks to evaluate the overall health of the patient's teeth, gums, bones, and jaw. During the examination, the dentist will look at the patient's mouth as well and take X-rays to get a more in-depth understanding of their oral care needs. Through physical exams and X-rays, the dentist will be able to assess and diagnose any cavities, chips, disease, and decay in the mouth. Patients will also receive a teeth cleaning following their examination. The dentist will discuss any issues or concerns regarding their exam as well as offer recommendations for care options.
Dentists highly recommends that patients receive a dental examination and check-up at least once a year, in addition to cleanings being received every 6 months. This ensures optimal dental health for each patient.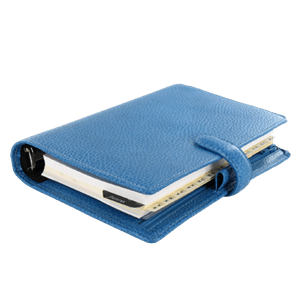 Plan Your Procedure
Procedure Recovery Location

In Office
Contact Us
If you are eager to show off a smile that is healthy and pristine, call our office for a consultation. With many advanced treatment options, our dental office will strive to give you a brilliant mouth of pearly white teeth. Our office looks forward to meeting you soon.
Related Procedures