Even with regular brushing and flossing at home, you can still develop plaque and tartar on your teeth in areas that are more difficult to reach. For optimal dental health, it is important to have a professional dental cleaning at least twice a year. Typically performed every 6 months, a dental cleaning at Yancho Family and Cosmetic Dentistry in Traverse City, MI includes manual and ultrasonic cleaning of the enamel to remove built-up plaque, tartar, and bacteria. After the enamel is cleaned, it will be polished to erase stains and whiten the teeth. Dr. Phillip Yancho, a board-certified dentist, and his staff do everything possible to make dental cleanings a more pleasant experience since cleanings are crucial to prevent larger dental and general health problems, like cavities, gum disease, and more.
Dental Cleanings Reviews
"Not only is doctor Yancho (or Phil as he prefers to be called) a wonderfully skilled dentist, he is also warm and very caring. That attitude spills over to the rest of the office. My hygienist Angie is both thorough and a hoot. Ally in billing is so sweet and knowledgeable and also very cognizant of the finance of care versus cost. Even the folks whose names I don't know treat me like a friend. I've never been more comfortable going to the dentist in my life."
- M.T. /
Yelp /
Apr 05, 2018
"I have a Maryland bridge, something I have been stuck with since I was a teenager because I was born without my lateral incisors. I had a great dentist in PA, but over the years in Petoskey, MI - I failed to find one that I felt comfortable with and/or had confidence in while working on my bridge. I did some research and stumbled upon Dr. Yancho and his crew. My first appointment last spring was amazing. Everyone was so kind. I could NOT be more happy, so much so, that I ended up sticking with Dr. Yancho and his team for my cleanings. Even though I do not have a lot of money as I struggle to get through my final years in school, they treat me like I am equally as important. Allie took the time to figure out payment options for some cavity work, and never made me feel bad for it. I felt my bridge faltering last week, so I e-mailed the office that night and received an immediate response from Dr. Yancho and a call from Denise first thing the next morning. She got me in less than a week later. Then, as I was brushing my teeth last night, the whole thing fell out. I called Denise and without any question, got me in today. I had some bad experiences with my bridge work - today...my anxiety was completely quashed. Dr. Yancho did a fantastic job! He explains everything he is doing, why he is doing it and even stopped to make sure what he was doing was the best option for me. Plus, he makes sure at every step I was not uncomfortable. From Denise, to Allie, Rachel, Erin, and Melanie - I cannot be more thankful for making me feel so comfortable. The 90 minute drive to see all of you is absolutely worth it. It is rare to find so many fantastic team players in one place."
- C.B. /
Google /
Dec 05, 2019
"Phil and his staff are great. Service is friendly and prompt, no waiting here but they make you feel very comfortable and they know your name. For my first visit doc did a thorough exam of my mouth and made observations and recommendations but was never trying to sell me anything, only made me understand better the value of dental work. I got a cleaning, then a filling, then a fluoride treatment over the course of a couple months. The filling procedure was pain free and he told me every move he was making during the procedure which is not only interesting but it put my mind at ease. His Hygienists are very competent and professional...but also friendly! I strongly recommend Phil and his practice for your dental needs."
- C.W. /
Yelp /
Mar 11, 2020
"My wife and I are extremely pleased with our experiences with Dr. Yancho and his staff. We joined their dentistry a couple of years ago based on a private referral. I had an abscessed tooth removed and needed an implant. Dr. Yancho preformed the implant with literally no pain or even discomfort! Bonus - His cost was over $800 less than the estimate from our previous dentist. Also, a had a history of boarder line periodontal disease which made for very painful/bloody cleanings every 6 months. Dr. Yancho recommended a comprehensive treatment plan which I agreed to. I have had 2 cleanings since the treatment completion with no pain or bleeding! My gums are noticeably healthier. (Footnote - I had never even been approached about addressing this with previous dentists other than I needed to brush and floss better). Also, I can't say enough good things about Angie, the dental hygienist that helped me through everything. She has been extremely helpful, making sure I understood all of the details, explaining my responsibilities, all to ensure a positive outcome. It is such a pleasure to have finally found a dentistry that truly cares about our total welfare!"
- D.M. /
Google /
Sep 25, 2021
"Phillip C. Yancho, D.D.S., Cosmetic and Family Dentistry, Traverse City, is more than a name or a dental practice. It is the gold standard of service, treatment, and care. From our very first phone call to the on-going dental experience, we are always in the hands of a friendly, professional family. Dental hygiene, education, and a spectrum of dental care give us good health. Even the front and back office staff are the best.Having relocated several times, we are delighted to have found a practice that uses not only the latest technology and diagnostics, but also engages the friendliest professionals among all our medical and service providers. In Traverse City, a mecca for excellent medical services, that is high praise."
- R.H. /
Google /
Mar 17, 2017
Previous
Next
Dental cleanings usually start with an examination of the patient's teeth. During the examination, the dentist will look for any signs of damage, cavities, or decay. The patient's teeth are cleaned to remove any plaque and tartar buildup, followed by a deep clean and polish with professional dental tools. Patient will have the opportunity to discuss the health status of their teeth with their dentist as well as discuss home dental health suggestions.
After receiving cleaning services at the dentist, patients should maintain optimal oral hygiene using the recommendations provided by his office during their treatment. Patients should brush their teeth twice a day, use mouthwash, and floss. If given special instructions or items to use by or office, such as specific mouthwash or toothpaste, patients should follow the directions given and schedule an appointment for follow-up.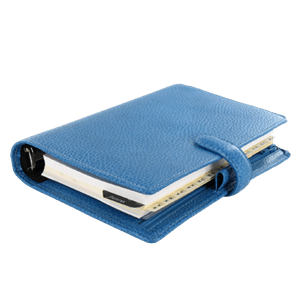 Plan Your Procedure
Procedure Recovery Location

In Office
Contact Us
Get Cleaner, Whiter Teeth
Schedule your dental cleaning today! A dentist's top priority is ensuring that each patient has a healthy smile they can be proud of and can show off. Call our front office to schedule your dental cleaning. We look forward to seeing you in our chair soon!
Related Procedures