A dental sealant is a tooth colored protective coating that is applied to the chewing surface (the top) of the molars and premolars. The objective is to prevent bacteria and other debris from settling in the pits and grooves of your teeth and leading to decay. Dental sealants provide enamel with additional protection from acid and plaque for greater cavity prevention. Sealants are safe, popular, and effective solution for protecting healthy teeth or even teeth especially susceptible to decay. Children can be great candidates for reaping the benefits of sealants as they can help protect the crevices that can be missed even by the most thorough brushing. When the back molars and even premolars come in some have deep grooves that can't easily be cleaned with a toothbrush. The white material in the sealant flows into the deep grooves making it easier to keep the teeth clean and eliminating the easy hiding places where food, plaque, and bacteria tend to grow. At Yancho Family and Cosmetic Dentistry in Traverse City, MI, sealants are easily applied by board-certified dentist, Dr. Phillip Yancho, requiring only a few minutes to seal each tooth. The composite material blends in with the natural teeth and contains no mercury.
Reviews
"Phillip C. Yancho, D.D.S., Cosmetic and Family Dentistry, Traverse City, is more than a name or a dental practice. It is the gold standard of service, treatment, and care. From our very first phone call to the on-going dental experience, we are always in the hands of a friendly, professional family. Dental hygiene, education, and a spectrum of dental care give us good health. Even the front and back office staff are the best.Having relocated several times, we are delighted to have found a practice that uses not only the latest technology and diagnostics, but also engages the friendliest professionals among all our medical and service providers. In Traverse City, a mecca for excellent medical services, that is high praise."
- R.H. /
Google /
Mar 17, 2017
"Retiring to Traverse City from downstate required finding a new dentist. Dr. Yancho has been just the BEST! I would highly recommend him and his staff to anyone seeking a caring, pain free dental experience. I have had my share of dental work over many years and I can honestly say my experiences here have been the best ever. My three grandchildren go here as well and never complain about going to see Dr. Yancho."
- C.L. /
Google /
Feb 06, 2019
"My wife and I are extremely pleased with our experiences with Dr. Yancho and his staff. We joined their dentistry a couple of years ago based on a private referral. I had an abscessed tooth removed and needed an implant. Dr. Yancho preformed the implant with literally no pain or even discomfort! Bonus - His cost was over $800 less than the estimate from our previous dentist. Also, a had a history of boarder line periodontal disease which made for very painful/bloody cleanings every 6 months. Dr. Yancho recommended a comprehensive treatment plan which I agreed to. I have had 2 cleanings since the treatment completion with no pain or bleeding! My gums are noticeably healthier. (Footnote - I had never even been approached about addressing this with previous dentists other than I needed to brush and floss better). Also, I can't say enough good things about Angie, the dental hygienist that helped me through everything. She has been extremely helpful, making sure I understood all of the details, explaining my responsibilities, all to ensure a positive outcome. It is such a pleasure to have finally found a dentistry that truly cares about our total welfare!"
- D.M. /
Google /
Sep 25, 2021
"Yancho Dentistry is a fantastic dental practice. The staff are courteous and inviting. Dental hygienists are not only professional but demonstrate superior compassion in ensuring that the patient is at ease throughout the procedure. Dr. Yancho is both down-to-earth and extremely passionate about the patient experience. Procedures are explained fully, questions are answered, and patient comfort is top of mind. My family and I live in Kalamazoo and choose Yancho Dentistry in Traverse City for our Dental Health. I'm grateful that Dr. Yancho and his staff are a part my overall health team!"
- J.K. /
Google /
Sep 17, 2021
"Had a crown put on and it was genuinely the best dental experience I've ever had. Everyone in the office is so nice, and Dr. Yancho is just fantastic. I highly recommend him!"
- A.A. /
Google /
Jun 22, 2021
Previous
Next
Sealant is a fairly easy procedure that involves plastic resin being painted on the premolars or molars, where it bonds to the tooth and hardens. The sealant fills in and fits into the grooves of the teeth, creating a comfortable, protective barrier. As a preventative method to prevent decay or even tooth lose, sealants work to maintain the health of the tooth for years. The dentist will determine if sealant is a good option for each patient during their consultation and if needed, will schedule a procedure date. Once the sealant has hardened on the tooth, the patient can continue with their regular routine.
Patients can anticipate returning to their regular routines immediately following the procedure. The dentist will provide them with any special instructions before they leave our office. To ensure optimal oral health, patients should maintain a regular oral hygiene routine that includes brushing twice a day, using mouthwash, and flossing. It is also recommended that you continue to schedule annual examinations and bi-annual teeth cleanings.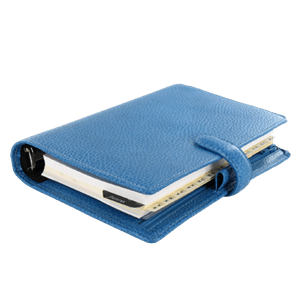 Plan Your Procedure
Procedure Recovery Location

In Office
Contact Us
Protecting your teeth from cavities, decay, and disease is our main priority. If you believe that sealant might be the best treatment option to fulfill your dental hygiene needs, contact our office immediately to schedule your consultation with the dentist.
Related Procedures