We cannot cure what we cannot see, so locating hidden decay before it destroys tooth structure (from the inside out) is a major goal for modern dentistry. The extensive use of fluoride in toothpastes and drinking water has made tooth enamel harder and more resistant to decay. This can make diagnosing decay under the surface more difficult because the decay can start through microscopic defects or grooves and pits in the hard surface enamel and easily spread to the softer dentin beneath the surface. Digital X-rays and checking with an explorer are limited in detecting sub surface decay, especially in its early stages. To achieve this, Yancho Family and Cosmetic Dentistry in Traverse City, MI always includes state-of-the-art equipment, like the KaVo DIAGNOdent Cavity Detector. The DIAGNOdent allows board-certified dentist, Dr. Phillip Yancho, and his staff hygienists to monitor areas beneath the hard enamel. This laser scans your teeth with a harmless, pain-free red light that searches for hidden decay.
Reviews
"Phillip C. Yancho, D.D.S., Cosmetic and Family Dentistry, Traverse City, is more than a name or a dental practice. It is the gold standard of service, treatment, and care. From our very first phone call to the on-going dental experience, we are always in the hands of a friendly, professional family. Dental hygiene, education, and a spectrum of dental care give us good health. Even the front and back office staff are the best.Having relocated several times, we are delighted to have found a practice that uses not only the latest technology and diagnostics, but also engages the friendliest professionals among all our medical and service providers. In Traverse City, a mecca for excellent medical services, that is high praise."
- R.H. /
Google /
Mar 17, 2017
"Retiring to Traverse City from downstate required finding a new dentist. Dr. Yancho has been just the BEST! I would highly recommend him and his staff to anyone seeking a caring, pain free dental experience. I have had my share of dental work over many years and I can honestly say my experiences here have been the best ever. My three grandchildren go here as well and never complain about going to see Dr. Yancho."
- C.L. /
Google /
Feb 06, 2019
"Our family have been patients of Dr. Yancho for about 30 years. We started going to him because we wanted to find a dentist who was painless. Even when getting a shot in the mouth, Dr. Yancho is painless. He and his staff are caring and understanding. We highly recommend this dental practice!"
- R.A. /
Google /
Oct 09, 2020
"Phil and his staff are great. Service is friendly and prompt, no waiting here but they make you feel very comfortable and they know your name. For my first visit doc did a thorough exam of my mouth and made observations and recommendations but was never trying to sell me anything, only made me understand better the value of dental work. I got a cleaning, then a filling, then a fluoride treatment over the course of a couple months. The filling procedure was pain free and he told me every move he was making during the procedure which is not only interesting but it put my mind at ease. His Hygienists are very competent and professional...but also friendly! I strongly recommend Phil and his practice for your dental needs."
- C.W. /
Yelp /
Mar 11, 2020
"I have a Maryland bridge, something I have been stuck with since I was a teenager because I was born without my lateral incisors. I had a great dentist in PA, but over the years in Petoskey, MI - I failed to find one that I felt comfortable with and/or had confidence in while working on my bridge. I did some research and stumbled upon Dr. Yancho and his crew. My first appointment last spring was amazing. Everyone was so kind. I could NOT be more happy, so much so, that I ended up sticking with Dr. Yancho and his team for my cleanings. Even though I do not have a lot of money as I struggle to get through my final years in school, they treat me like I am equally as important. Allie took the time to figure out payment options for some cavity work, and never made me feel bad for it. I felt my bridge faltering last week, so I e-mailed the office that night and received an immediate response from Dr. Yancho and a call from Denise first thing the next morning. She got me in less than a week later. Then, as I was brushing my teeth last night, the whole thing fell out. I called Denise and without any question, got me in today. I had some bad experiences with my bridge work - today...my anxiety was completely quashed. Dr. Yancho did a fantastic job! He explains everything he is doing, why he is doing it and even stopped to make sure what he was doing was the best option for me. Plus, he makes sure at every step I was not uncomfortable. From Denise, to Allie, Rachel, Erin, and Melanie - I cannot be more thankful for making me feel so comfortable. The 90 minute drive to see all of you is absolutely worth it. It is rare to find so many fantastic team players in one place."
- C.B. /
Google /
Jan 03, 2020
Previous
Next
The DIAGNOdent is useful on adult and baby teeth. It provides instant feedback on the health of a tooth. A pen like probe glides over the tooth and constantly checks for decay. A number scale and an alarm signals the dentist when there are signs of decay hidden from view. This process is completely safe and pain free.
A decayed tooth found in this manner can be restored with a very small filling. The smaller a filling is, the longer it lasts and the less expensive it is to repair, which is a win-win situation for the patient and their teeth. We encourage regular dental check-ups, cleanings and home care.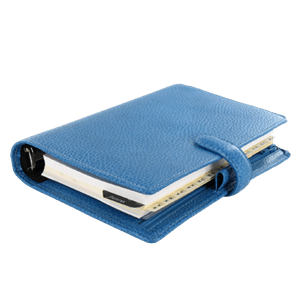 Plan Your Procedure
Procedure Recovery Location

In Office
Contact Us
Early detection of problems minimizes the entire process related to major tooth repair and potential discomfort associated with larger cavities. New technologies move us a giant step forward to helping patients achieve the goal of minimally invasive dentistry. We proudly use the DIAGNOdent in our Traverse City dentist office to catch small problems painlessly, while they are still simple and inexpensive to repair.
Related Procedures