Most adults will have their wisdom teeth removed by the age of 20 or have a tooth extracted for another reason. Fortunately, most extractions are a routine procedure that is typically performed by board-certified dentist, Dr. Phillip Yancho at his Traverse City, MI office. If Dr. Yancho determines that a tooth needs to be extracted, the patient will be scheduled for a simple or surgical procedure at Yancho Family and Cosmetic Dentistry. Some patients may be referred to an oral surgeon for more complex extractions or if they require IV Sedation. Most impacted wisdom teeth are referred to the Oral Surgeon so that the patient best interests will be met. Many patients request IV Sedation and Dr. Yancho will help you find a surgeon that will do a great job for you. There are several reasons why Dr. Yancho might need to remove a tooth:
Decay – if the decay has reached deep into the tooth, extraction may be the only solution.
Infection – it is critical to your health and future teeth to prevent infection from spreading to surrounding teeth or bone.
Space – to make room for other teeth in the mouth, typically the reason for extracting wisdom teeth.
Impacted or partially erupted – occasionally a tooth needs to be removed because it is impacted or partially erupted, causing bacteria.
Emergencies - automobile accidents, sports injuries, or any trauma that would break, loosen, or knock out a tooth.
Reviews
"Phillip C. Yancho, D.D.S., Cosmetic and Family Dentistry, Traverse City, is more than a name or a dental practice. It is the gold standard of service, treatment, and care. From our very first phone call to the on-going dental experience, we are always in the hands of a friendly, professional family. Dental hygiene, education, and a spectrum of dental care give us good health. Even the front and back office staff are the best.Having relocated several times, we are delighted to have found a practice that uses not only the latest technology and diagnostics, but also engages the friendliest professionals among all our medical and service providers. In Traverse City, a mecca for excellent medical services, that is high praise."
- R.H. /
Google /
Mar 17, 2017
"Retiring to Traverse City from downstate required finding a new dentist. Dr. Yancho has been just the BEST! I would highly recommend him and his staff to anyone seeking a caring, pain free dental experience. I have had my share of dental work over many years and I can honestly say my experiences here have been the best ever. My three grandchildren go here as well and never complain about going to see Dr. Yancho."
- C.L. /
Google /
Feb 06, 2019
"I was in an accident that chipped or broke all of my front teeth. While I was recovering, Dr. Yancho saw me and came up with a plan to try and get me back so I could smile with confidence. He was considerate and respectful of my very tender face and the mountain of medical bills that I had just received. My teeth look and feel better than ever before."
- B.S. /
Yelp /
May 18, 2023
"I have been a proud patient of Dr. Yancho's for 30 years and couldn't be happier! He and his staff are friendly, professional and provide exceptional dentistry. A beautiful office which is very family oriented. I would highly recommend Dr. Phil Yancho and his wonderful staff!"
- C.M. /
Google /
Jan 12, 2023
"I've been going to Yancho Dentistry for the past 2+ years and have consistently had great experiences there. The staff are all very friendly and professional. I've always felt well taken care of during my appointments. I've been recommending Yancho Dentist to my friends - they're definitely worth checking out if you're in need of a great dentist! They do book up pretty fast though and are booking far in advance usually bc of how busy they are now. Directions tip: look for the big Sam's sign and turn in there!"
- J.A. /
Google /
Jan 06, 2023
Previous
Next
Depending on whether the dentist performs a simple or surgical tooth extraction, the technique and experience will differ. In either case, there will be a thorough examination prior to extraction when X-rays will be taken to determine the type of extraction needed. In addition, the patient is may be offered a form of oral sedation to help the patient feel comfortable and at ease during the procedure. It's advised that the patient not eat or drink anything for 6 – 8 hours before the surgery. If a patient experiences nausea or vomiting before the extraction, they will need to call the dentist's office to possibly reschedule to avoid health complications. Smoking on the day of surgery is prohibited because of the risks and complications it can pose in the healing process.
With a simple extraction, the dentist will give the patient a local anesthetic to alleviate any pain. The dentist will use a pair of forceps to grip the impacted tooth and loosen it from the jawbones and the ligaments, which hold it in place. The socket that holds the tooth must be widened and enlarged to separate the tooth from the ligaments. A device called a dental elevator, a screwdriver-like tool, is placed between the tooth and gum to make it easier to remove the tooth by expanding the socket. Nitrous Oxide (laughing gas) may be used to ease the patients concerns and Dr. Yancho does not charge extra for the use of this form of anesthesia.
Wisdom teeth or any teeth not visible above the gum line, such as severely broken teeth or teeth with long, curved roots require a more complex surgical extraction. General anesthesia is often used on the patient prior to procedure. To obtain access to the impacted tooth, the dentist may need to cut through bone, gums, and tissue. Sometimes, the dentist will need to cut the tooth in pieces in order to fully remove it. The cases that require sedation or general anesthesia will be referred to a competent oral surgeon in the Traverse City area.
After either type of extraction, a blood clot will usually form in the socket of the removed tooth. After a simple extraction, the dentist will pack the area with gauze and have the patient bite down in order to stop bleeding. With surgical extraction, the dentist will stitch the area and then place the gauze pads. After extraction, the patient should refrain from unnecessary eating, drinking, or talking for at least 2 hours. After the bleeding has stopped, the patient should drink plenty of cold or lukewarm fluids.
On the first day after the extraction, only soft foods should be eaten and the patient shouldn't brush or rinse their teeth for 12 hours following the extraction. When brushing is resumed, the extraction area should be avoided with the toothbrush, but the area can be gently rinsed with salt water. The patient also shouldn't spit forcefully, which may dislodge the blood clot. The healing process usually starts about 1 – 2 weeks following the tooth extraction. This is the time when new gum tissue and bone will fill in the gap where the tooth or teeth have been removed. After about 3 – 4 weeks, the gums should be fully healed. Complete healing of the entire mouth can take up to 6 months, but it varies from person to person.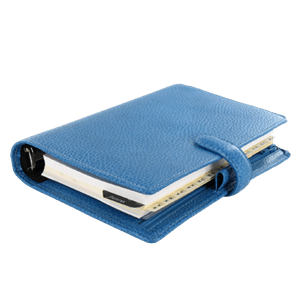 Plan Your Procedure
Procedure Recovery Location

Outpatient
Contact Us
If you think that you could benefit from a tooth extraction, we would be more than happy to assist you. Give our friendly staff a call today, so we can schedule your consultation immediately. During your consultation, the dentist can give you all of the information you need about tooth extraction to help you make an informed decision.
Related Procedures