Young woman Smile Makeover
Procedure Details
This young woman would like to get orthodontics but this is not a good time for her to do that. She wished for a more aesthetic smile with straighter teeth.
More
Chairside Smile Makeover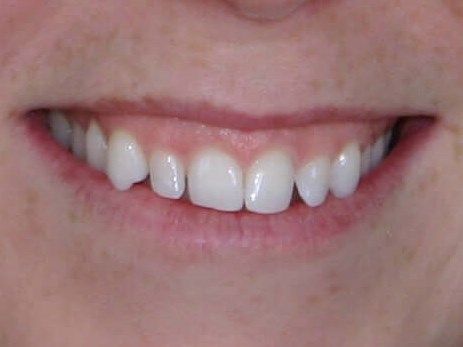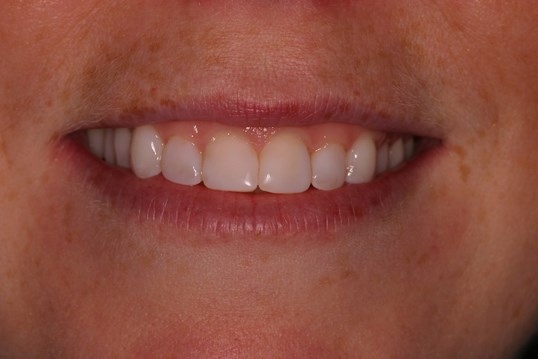 Non-invasive, reversible for when she decides to do orthodontics at a later date. More
More After Pictures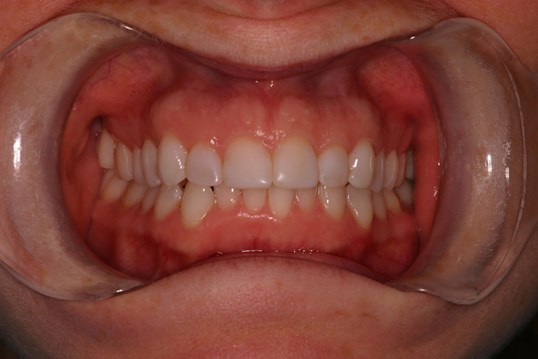 Both after pictures show the aesthetic natural appearing result. More
Chairside One Visit Makeover
This young woman would like to get orthodontic treatment to correct her malocclusion (bad bite) and crooked teeth. She is unable to do orthodontics at the time of the procedure and has elected to do chairside bonding to improve her smile. This Traverse City office is awesome at making smiles new! We took away zero tooth structure (no drilling) and used no anesthetic (no numbing). The composite was applied directly to the teeth, shaped to fit her smile and polished in one visit. The before and after show the amazing results that we can achieve. The options were to do porcelain veneers but the patient would still like to have the option of getting orthodontic treatment at a later date without permanent alteration of her existing teeth. Bonding is an excellent way to get that smile that you have always dreamed of! We are skilled and experienced and put your needs first. We treatment plan each patient as an individual and you will find that waiting here for your appointment is a rare occasion. Dr. Yancho and his team is dedicated to getting you in and out of all of your dental appointments on time. Come check us out! Get your smile on!
Location