Young Michigan female receives a pretty smile
Procedure Details
This young lady had excessive spacing and undersized teeth for her liking. She elected to do Chair-side Bonding to make her smile pretty and aesthetically pleasing to her.
More
Chairside Bonding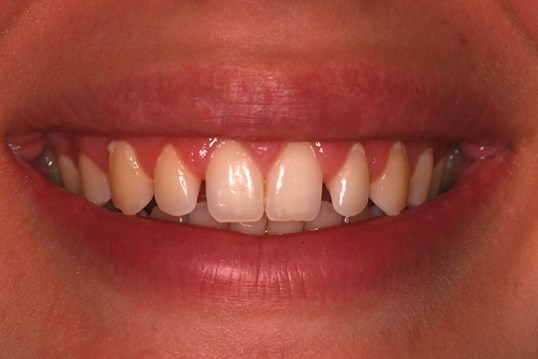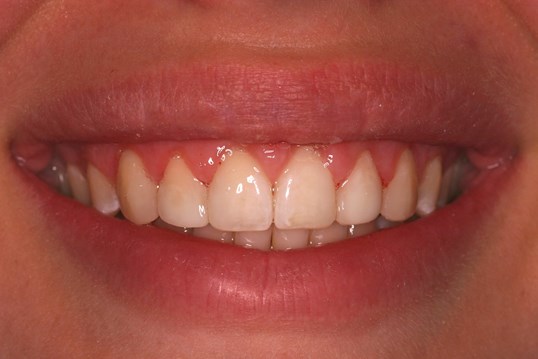 Chair-side bonding immediately post-operative. Composite filling material used to close spaces and even out too small teeth for the patient. More
Chairside bonding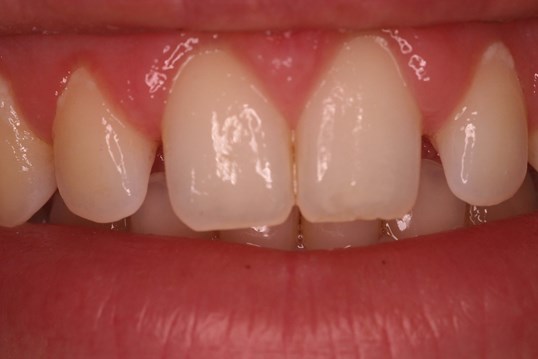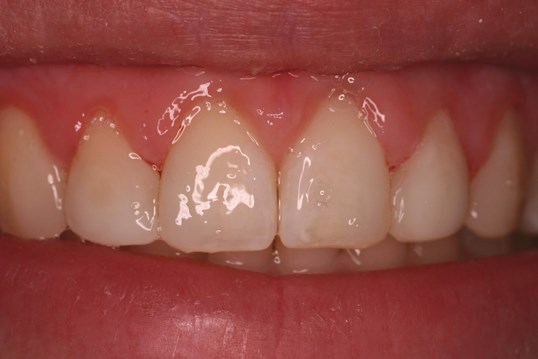 This smile makeover was done with composite chair-side bonding. There was no numbing and no drilling on the teeth to accomplish this. The patient was a young woman that was not pleased with her smile due to the spacing and undersized teeth. After braces were finished, the spaces needed to be closed for functional as well as aesthetic purposes. The result was perfect color and contour and the patient was highly pleased with her new smile. The options on the case would have included porcelain veneers but the patient was too young to have that procedure done as the gums may receed as she aged and the veneers would have to be done again. Chairside bonding is less expensive and is totally reversible. This procedure is excellent for post-orthodontic space closure where the front teeth are undersized for the sized of the jaws. Parents love this procedure as it is less expensive yet looks great for Senior pictures. This bonding will last several years and when it starts to wear or stain, it can easily be re-done or move into more permanent porcelain veneers. A beautiful outcome for a beautiful young lady!
Location